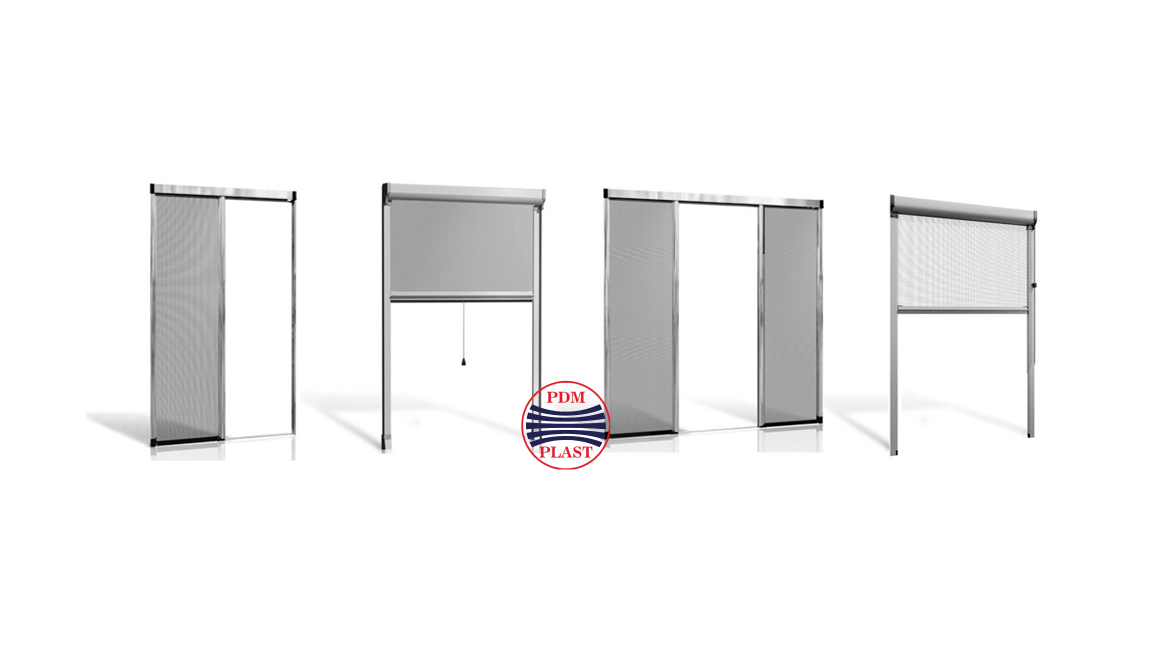 choose the mosquito net that suits your needs
The mosquito nets offered by PDM PLAST are many, before buying you need to understand which is the most suitable for your needs. Let's start with examining some models:
1) ROLLER NETS
They are characterized by their ease of assembly and cleaning and by their adaptability to multiple doors and windows; since they are available in any size. WARNING: if the windows are very small or the doors have particular shapes and sizes, then this is not the right solution.
2) MAGNETIC MOSQUITO NETS
They are the most practical and economic. They apply to doors and windows through adhesive strips. They adapt to any environment or style of furniture. They are easy to assemble and do not need fixing screws. ATTENTION: they are not custom-made mosquito nets, it is not possible to customize them, because they are panels with standard sizes.
3) PLIXED MOSQUITO NETS
Suitable for small windows and doors. They favor the opening of the panel according to the needs, while the frame made of PVC is resistant, but very thin, with a maximum size of 5 mm, which is the best thing to recover space at home.
4) FIXED MOSQUITO NETS
They are useful when at home you have windows or doors with particular dimensions, which you don't need to open or close often. The advantage of this type of solution is that you can choose the customized mosquito net suitable for each specific need. ATTENTION: being fixed, it cannot be opened and closed continuously and easily.
5) HINGED MOSQUITO NETS
They are the ideal solution for those who have glass doors at home or in the office that are points of intense passage, it is the ideal solution for French windows overlooking terraces and balconies. There are two variants: one door or two doors depending on the type of French window in your home or office.